Responsive website with HTML5 and CSS3 language appeared, creating a dramatic change in visibility and interactivity, creating a huge attraction in the tech world. Developers have started sharing resources for free Responsive HTML5 Website, CSS3 so this is a great opportunity for you to learn about it or start implementing a new project.
The templates I am introducing today are completely free with great features like flat design, responsive layout, jquery sliders … Although free, the interface is very nice looking like premium models. It took me a little more time to get the latest HTML template in our list of free templates to present you. Download, share templates with your friends and you can completely change the theme to follow your project. 
Here you will find around 30 responsive free html5 CSS3 templates that can be used on your new web pages without coding from scratch. Message yourself if you find any free templates and share with us in the comments below. Please follow up to regularly update this article.
List of Free Responsive Templates:
Gumba Html5 / css3 Template
A simple choice for single page blogs that have very elegant typography and sleek font designs for maximum readability.
La Casa – HTML Template responsive real estate
Real estate html5 web with just one website template can still be useful for you when designing new or doing satellite channels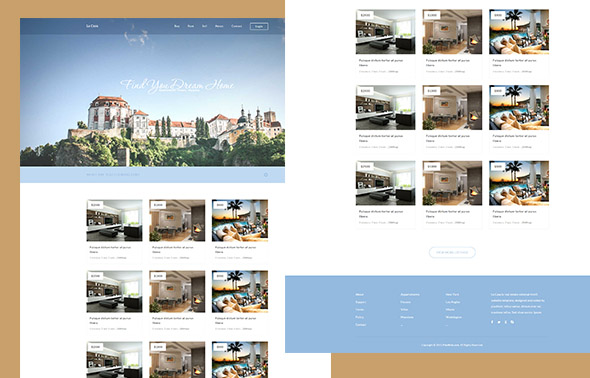 Modex Bootstrap portfolio theme
Embrace design with sleek design suitable for many devices and has a flat design, very suitable for an introduction website or Profile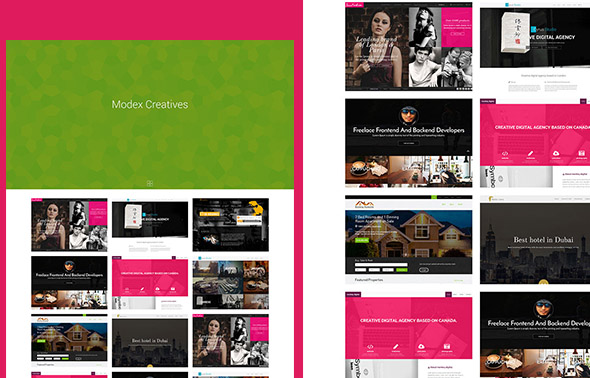 Drifolio – HTML Portfolio template
A freshly designed template to display your business profile with impressive animations. The responsive onepage layout of this template is attractive with all the unique features that set up your portfolio portfolio.

Pluton – Single Page Bootstrap Template
A modern website that is great for studios, photographers and creative designers with its unique unique page layout and responsive design.
SquadFree – Bootstrap Free HTML Template
A nice template for professional websites that can be used with any online business for free.
Sublime – Amazing with HTML5 / CSS3 Website Template 
Sublime is a stunning open-plan website template perfect for corporate, creative agencies, and portfolio websites. The templates are responsive in design with two page templates for you to choose from.
Timber – Free one page Bootstrap Template
Wood, a newly released theme built using responsive bootstrap frames and a long onepage layout design. The right in-store features for business websites are looking for portfolios, photos, maps and contact pages and virtually all categories. Check out the demo for better understanding.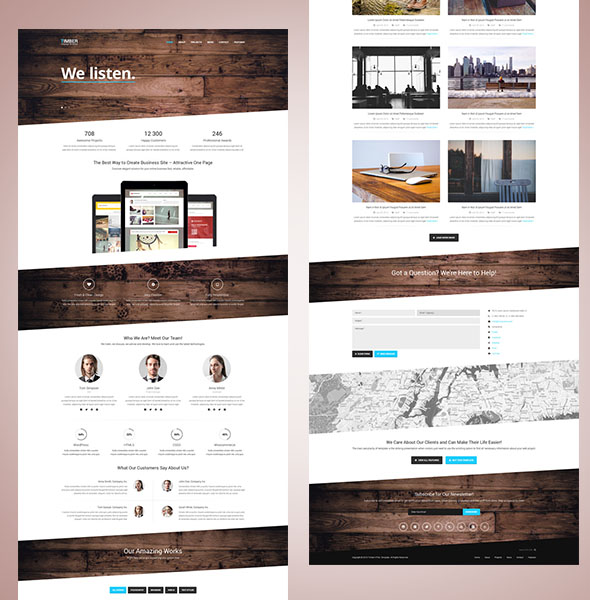 E-Shopper – Free Sales Responsive HTML Template
Bootstrap eCommerce template with great feature set: a unique slider, fully functional sidebars for free online shopping stores. And yet, this template also has the ability to add to cart and preview products that are essential for the Sales Responsive Website Template you need.
Almsaeed Studio Responsive Admin Template
A responsive admin template html5, basic css3 is completely free. This admin template is based on the bootstrap framework and is extensible to larger and smaller screen devices. With over 1000 icons to choose from and a large set of features on the dashboard template, this template will be perfect for you when designing a webmaster system or project.
Magnetic – Free Photography Website Template
Design templates can be done as a profile, or a product introduction page with a specific amount of information. Or simply a home page.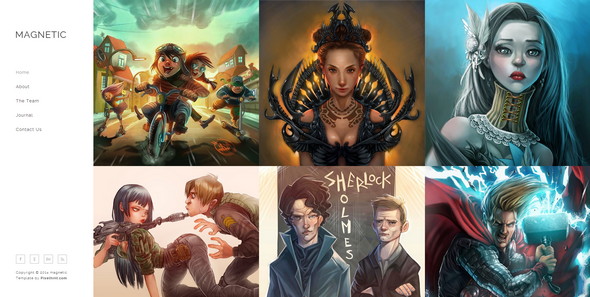 Mabur Portfolio Theme
Another free responsive portfolio template is beautiful and can be used in building personal, corporate, or corporate profiles.
Modern Bootstrap HTML Template
An onepage html website is built on top of the bootstrap framework for companies suitable for any big or small brand.
Sport Business Html Template
A design by pixelbuddha can be used for personal or commercial projects. This free download includes html, css, and jquery files so you can get started designing a website faster without having to start from scratch.
Crafty – Corporate HTML Template
Template using CSS3 html5 is very suitable for any company or company service. Threads are responsive with the elements needed to build a call to action and a suitable landing page for better conversions.
Infusion – One Page Business Portfolio Template
Yebo – Flat HTML CSS Corporate Template
Twenty HTML5 Parallax Template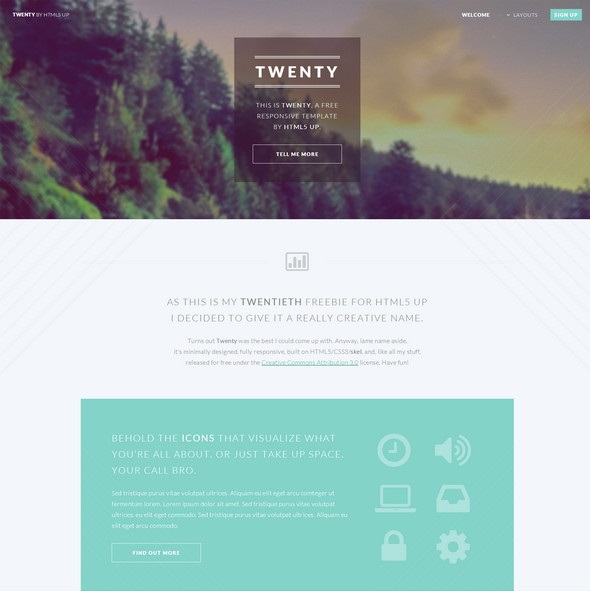 Urbanic – Bootstrap Template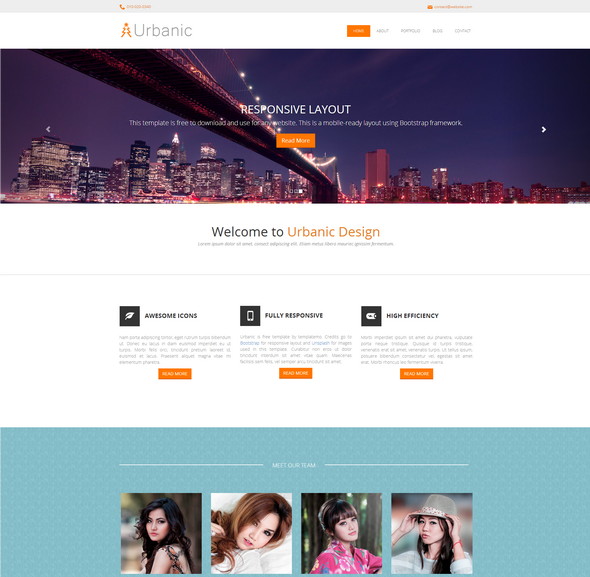 Design Showcase HTML Portfolio Template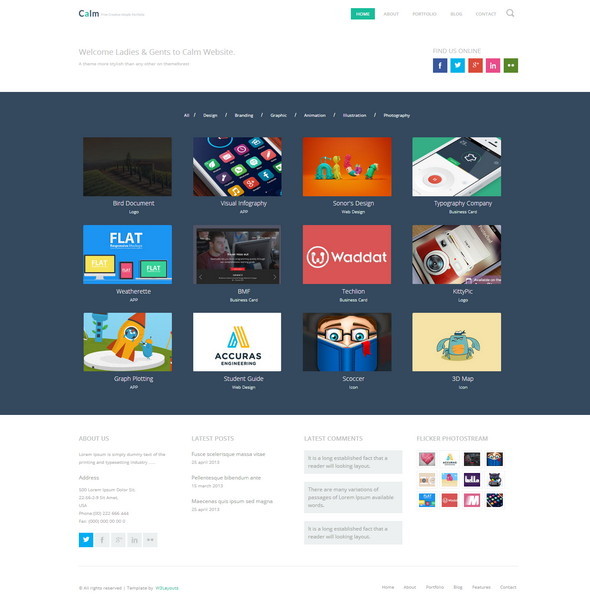 Mamba One Page Template
Free HTML Photography Mobile Website Template
Free Retina Ready Responsive App Landing Page Website Template
This is an extension for you to build a satellite channel for your website.
Flat Design Portfolio Template
You can download this HTML / CSS template for free in two versions, one is multi-site and the second is single-page version with nice smooth scrolling effect.
Brushed | Responsive One Page Template
This HTML Responsive Template is optimized for Retina Displays (iPhone, iPad, iPod Touch and MacBook Pro Retina).
Big Picture HTML5 Template
Tesselatte – A free responsive site template
A simple but completely responsive onepage html for free download.

OVERFLOW
This template is hmtl5, CSS3 with creative unique web elements for your contact website.
Runkeeper a mobile app Responsive web Template
Pinball Responsive Grid Style Blog Flat web template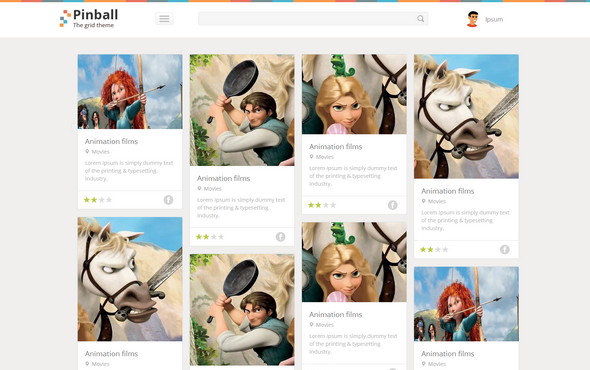 Bak One singlepage Flat Corporate Responsive website template
A design with good colors can use this design for free.
Free HTML Template Andia
Free Template Produkta: 4 HTML Templates in One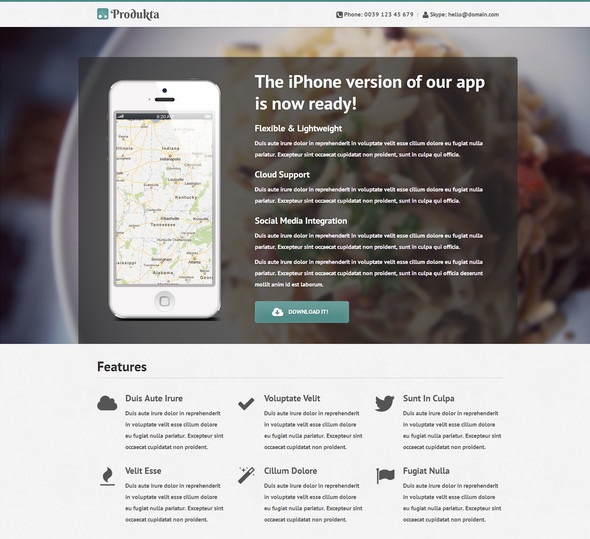 Website – HTML5, CSS3, jQuery
Its a responsive homepage encoded in HTML5, CSS3 with few useful jQuery plugins based on Skeleton grid.
Studio Francesca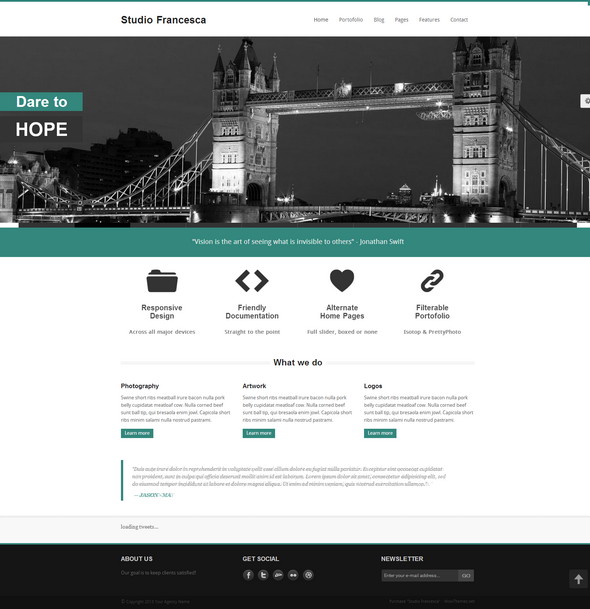 Prologue | HTML5
HELIOS
It's clean, modern, and designed to take advantage of the larger (better, wider) screen.

Telephasic | HTML5 Template
This is Telephasic, a responsive free website template with a crisp, modern design inspired by OMG and everything!
Strongly Typed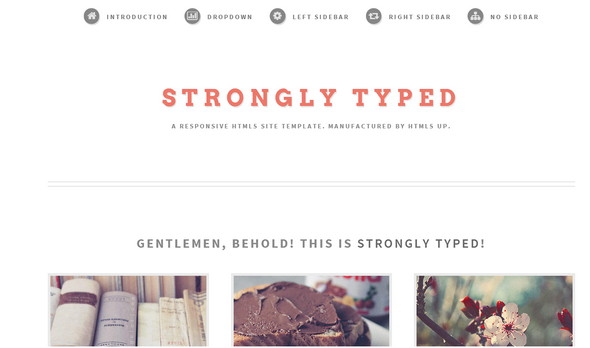 Escape Velocity