Reference templates are always the optimal way to help you find inspiration and speed up web design. If you are looking for places to download quality free website templates , do not miss Doan Hai article below!
FreeVector
This is a website that owns vector patterns of website design and art in almost all different fields. You can easily find free website templates here from stunning 3D vector designs, to the animal world, Christmas or any other exciting holiday here.
However, don't forget to include the author's name when downloading these resources if you use them commercially!
Envato Elements Vector Templates
Envato Elements is considered as a gathering place for a famous design community with thousands of creative and diverse designs. This website also allows you to download all templates from name cards, logos to posters, textures, icons, fonts….
And of course, you can use any of the resources on this website for your creations completely for free.
Vecteezy
Add a site to download free website templates for you is Vecteezy. Just like the websites above, you can find thousands of vector templates here.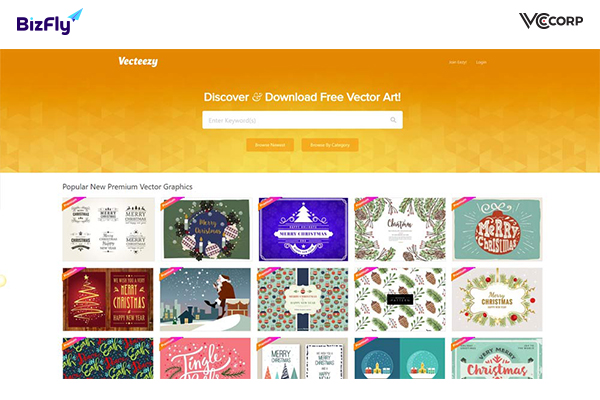 Useful filters from this website also make it easy to search for specific templates for different purposes. In addition, if you want to download more quality templates, you can upgrade your account to use more templates.
GraphiCheck
At GraphiCheck, you will find a lot of different design styles. At the same time, this is also the "country" of vectors in categories such as logo, pattern … quality.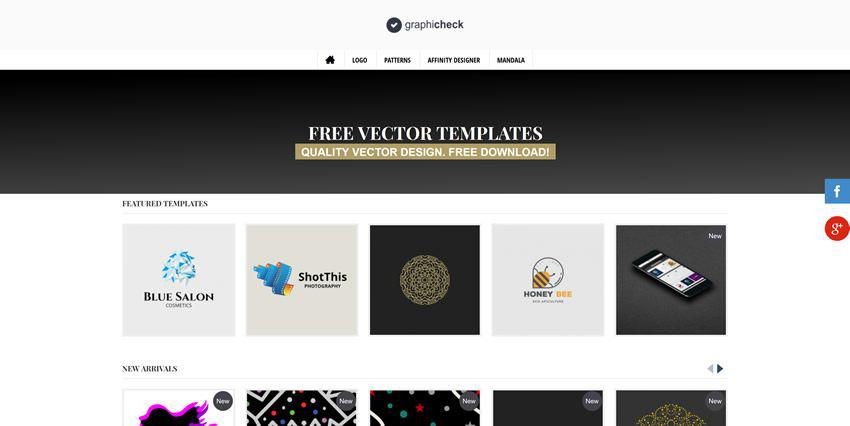 In addition, this website also allows users to download unlimited free website templates for all commercial or non-commercial purposes.
Vector.me
Possessing more than 75,000 website templates, Vector.me becomes a paradise for web designers. You can consult a lot of vector shapes, illustrations, patterns, layouts, … from this website.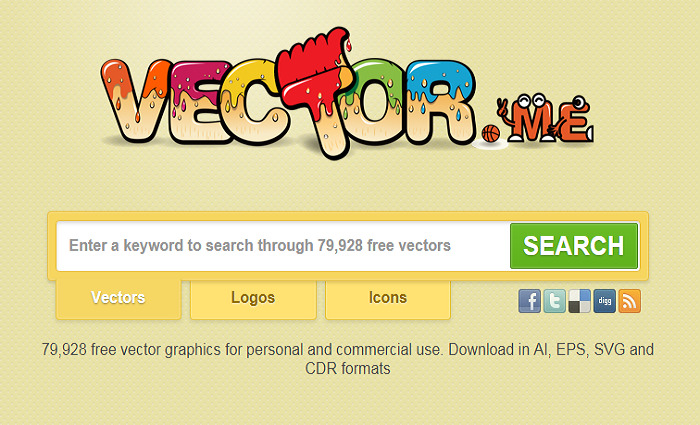 Along with many categories, Vector.me also allows users to apply these templates in commercial or non-commercial projects. However, you still need to check the exact requirements of each item in order to get specific licensing information.
123FreeVectors
Similar to Vector.me, 123FreeVectors also owns a massive template design repository with more than 62,000 backgrounds and vectors on a variety of topics from animals to bokeh. In addition, it also provides a warehouse of illustrations, clip art and live wallpapers for the web design world.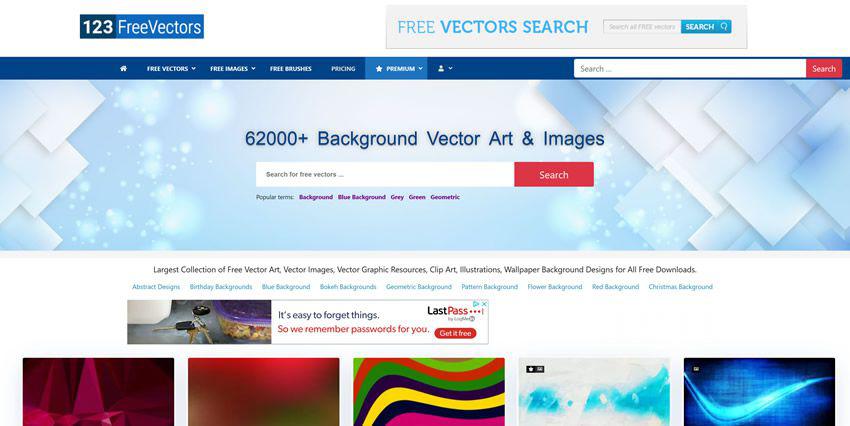 You can download any website template here for free and optionally adjust to suit your own design needs.
Vector4free
Although it does not own a massive template repository as other websites, but in return with more than 1,500 free, genuine and quality vectors, Vector4free is a valuable reference place for your personal project.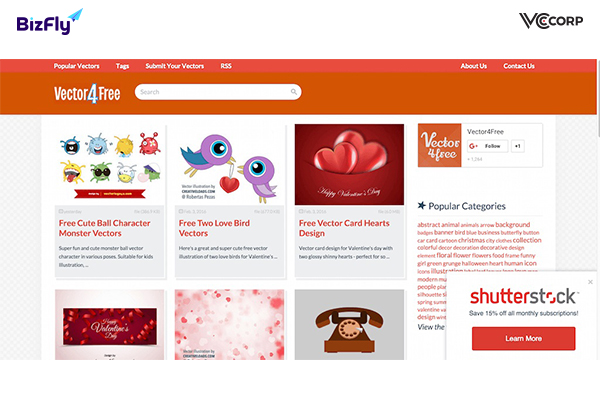 Accordingly, all the templates here are tagged to help users easily find. Also completely free for personal purposes. However, if you want to use it for commercial use then you need to consider the licensing rights of these items.
Stockio.com
One of the best sites to download free website templates for users is Stockio.com. It offers a variety of design resources for your needs.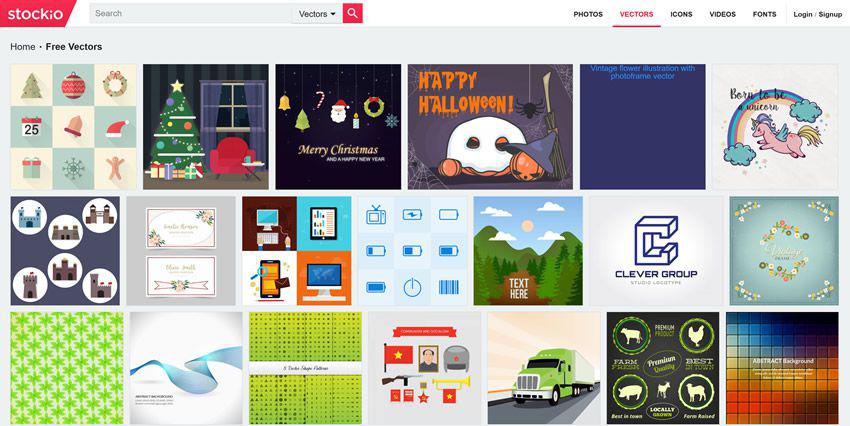 In addition to templates, you can find icons, textures, and drawings for your designs. The good news is that these website designs are allowed for both personal and commercial projects.
Freepik.com
Freepik.com claims to be "the leading search engine for free vector images". Accessing the platform, you will have access to over 388,000 vectors and can download anything from vector images, illustrations to icons, PSD and turn them into your designs.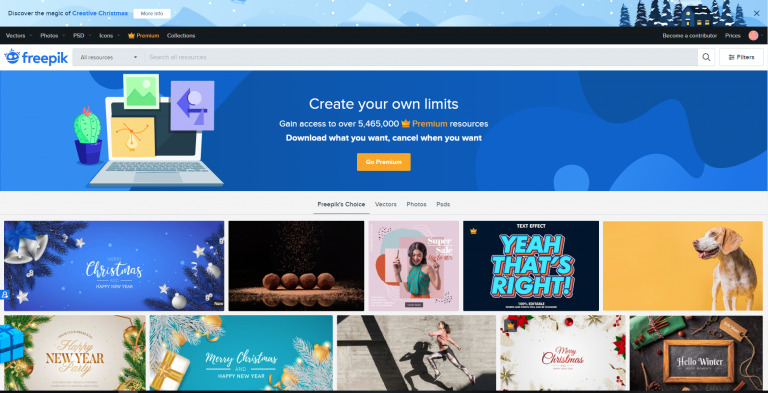 With this website, you can download templates in AI, EPS or SVG formats. Additionally, this tool is also free for both personal and commercial projects.
FreeVectors.net
Launched in 2007, FreeVector.net is a website founded by those who love graphics and regularly share free vectors. Accordingly, the latest templates updated on this website are updated at the top of the page and are free for personal purposes.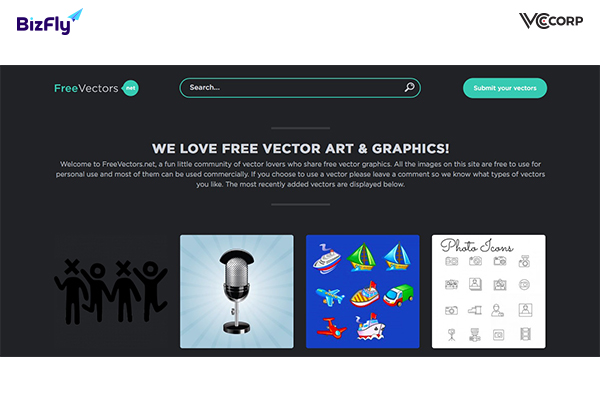 In fact, most of the templates downloaded from FreeVectors.net are free for commercial purposes. However, you should still check the licensing restrictions of these files before downloading!
Vectorportal.com
Another place to download free website templates suggests you is Vectorportal.com.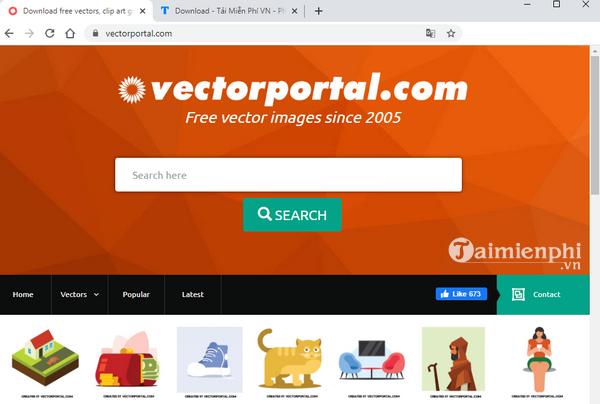 Similar to many other websites, you are allowed to use free vector images here for your own personal or commercial projects. This site also provides a variety of vector resources with a variety of icons, graphics, background, patterns …
The above are the best places to download free website templates for users. Refer to great photo samples from here that can give you outstanding creative ideas for your website. And do not forget to visit Bizfly.vn every day to update interesting information about technology and marketing!